We last checked all the steps in this guide on iPhone 12 with iOS 15.5 installed. The latest iOS version is 15.6.
If you own an iPhone 12 or above, using Siri has been made easier than ever. You can use Apple's assistant in multiple ways, including long-pressing the Side button until you can see the Siri icon at the bottom of your iPhone's screen. 
Users can also activate Siri using their voice if their iPhone has an iOS 8 or a later version. The wake-up command for the smart voice assistant is "Hey Siri". 
However, before you can do any of these things, you'll have to activate Siri on your iPhone manually. If you're new to iPhones and don't know how to do that, follow the guide below. 
What Is Siri, and How Is It Used on an iPhone 12?
Siri is Apple's voice-controlled virtual assistant that has been around for several years. This incredible AI tool has evolved with time, and its IQ has risen along with its powers.
However, what sets Siri apart from other voice-recognition software is that it doesn't need users to memorize keywords and deliver particular commands. 
What Operations Can Siri Perform?
Siri allows you to send texts and audio messages, arrange meetings, make calls, and much more on your iPhone 12 using only your voice. This smart virtual assistant helps you in getting things done relatively quickly and efficiently.  
Siri also understands genuine speech and will ask questions if further information is required to finish a task. Moreover, Siri can intelligently integrate your daily habits with third-party applications to recommend quick shortcuts when you need them.
How To Activate Siri on iPhone 12
To activate Siri on your iPhone 12, go to Settings → Siri & Search and make sure these three options are enabled:
Listen for "Hey Siri"
Turning on this feature will enable you to use the wake-up phrase "Hey Siri" to activate the virtual assistant and converse with it. This is particularly useful when you're phone isn't in your hand and you need Siri to do a task. 
Press Side Button for Siri
This will enable you to wake Siri up by long-pressing the button on the right side of your iPhone 12. Use this feature if, for some reason, your "Hey Siri" command is buggy and unresponsive. However, this option isn't regularly used so even if you disabled it, won't be a big issue. 
Allow Siri When Locked
With this feature enabled, you can converse with Siri even when your phone is locked. This is incredibly helpful in situations when you don't feel like opening your phone to call someone or to set a reminder.
How To Use Siri On iPhone 12
After allowing Siri on your iPhone 12, you can activate it by saying "Hey Siri" or by long-pressing the button on the right side of your iPhone 12.
With the iOS 14 Siri upgrade, Siri no longer fills up the entire screen. Instead, a bright icon appears at the bottom to show that Siri has been activated and is waiting for your inquiry or request. Your responses will appear as widgets and banners somewhere on your screen.
How To Use Siri as an Intercom
If you have several Apple devices in your house, you can turn Siri into an intercom to send messages to those devices. Apple smart home products such as iPads, Apple Watches, and AirPods support the intercom function.
Using the intercom feature is pretty simple. All you have to do is follow the steps below:
Step 1: Open the Home application.
Step 2: Tap Continue on the intercom prompt.


Step 3: Choose when to receive intercom notifications. 
Step 4: Press Continue.
Step 5: Toggle the button next to a receiver's name and press Continue again.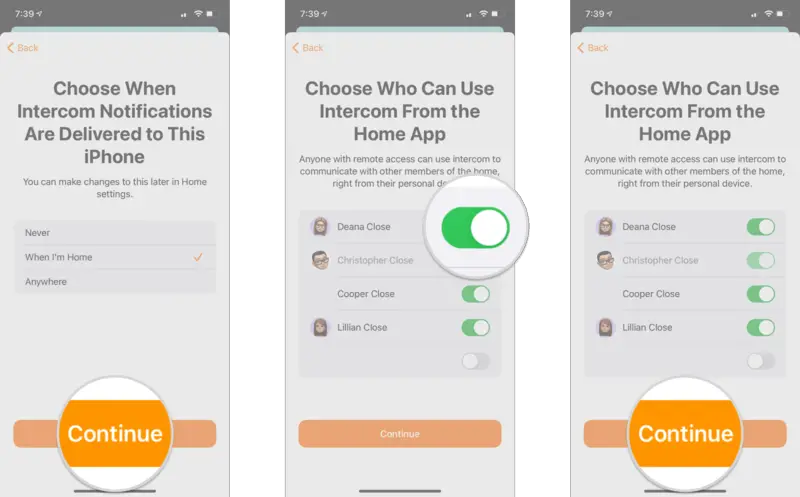 iOS 14 Siri Improvement
The iOS 14 Siri upgrade (preinstalled on the iPhone 12 at its release) features several changes to the virtual assistant's interface and capabilities. Some of the features include: 
Advanced Answers
According to Apple, Siri handles over 25 billion inquiries every month. The virtual assistant must learn a lot to address those demands. Moreover, in the iOS 14 update, Apple claims Siri now possesses 20 times the number of information it had a few years ago. Not only this but the virtual assistant's capacity to deliver responses over the web has been enhanced as well.
Better Suggestions 
Among the many Siri improvements in iOS 14 is a handy Shortcut Suggestions widget, which proposes things you perform regularly.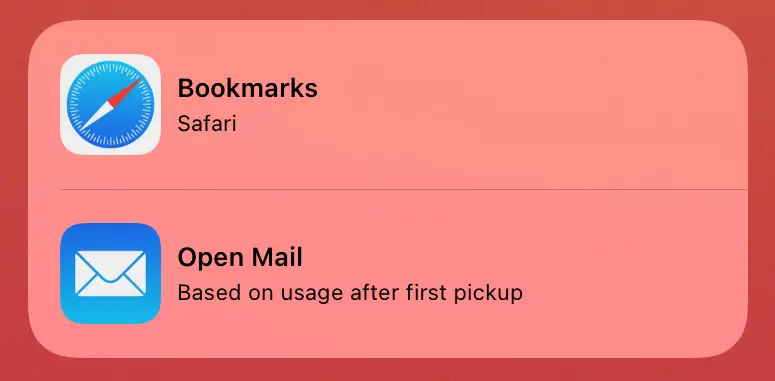 For example, when you arrive in your car, Siri may recommend opening maps or ordering a latte from your favourite coffee shop. You may also have these ideas appear on your home screen as well. 
You can even direct Siri to ignore certain applications by long-pressing the recommended application. 
ETA Sharing
Another cool Siri feature in iOS 14 is the ETA Sharing option. Suppose you meet another iPhone user and offer them an estimated arrival time (ETA). Users can ask Siri to "Share my ETA to [the recipient]." Siri then transmits your estimated arrival time to that individual using Apple Maps, a handy feature to keep your loved ones updated. 
However, you must already have your directions in Apple Maps to access ETA Sharing. Your email address associated with your Apple ID is used to communicate your projected arrival time, so make sure it is activated as well.
Translation Improvement
Siri has also received a new Translate app in iOS 14, which offers precise and real-time translations across several languages. The function respects the privacy of the user and can operate fully offline.
Users can also store frequently used phrases for fast access. Additionally, you may install translation packages, so your conversations don't require an internet connection in real-time.
Other Siri Tips on an iPhone 12
After the success of iOS 14, in April 2021, Apple released iOS 14.5 with even more incredible features and tools. Let's look at some of the most amazing features added to Siri:
Siri Voice
With iOS 14.5, Siri does not have a default female or male voice. Instead, users can choose from multiple speech options. To change Siri's voice on your iPhone 12, follow these instructions:
Step 1: From your iPhone's home screen, go to Settings.
Step 2: Scroll down and click Siri & Search. Once you're there, select Siri Voice. You can select various voices from the available list of options. 


Step 3: To change Siri's language, select Language. Note that the languages vary from country to country. 

This handy feature allows you to customize Siri according to your ethnicity and language, making the overall iPhone experience even more riveting. 
Keyboard Activations Instead of Hey Siri
An interesting feature added in iOS 14.5, that most iPhone users are unaware of, is Type to Siri. With this function, users can communicate with Siri by writing to it instead of speaking. This option is especially useful for those individuals who cannot express queries through voice and need a keyboard for communication. 
How To Activate "Type to Siri" Command
If you're looking to voice your commands to Siri via the keyboard, here are the simple steps: 
Step 1: Go to the Settings application.
Step 2: Now open General → Accessibility → Siri. 
Step 3: Toggle on the option that says Type to Siri.
Step 4: Now activate Siri by holding the side button and type in your command. 

What Are Siri Commands Available on iPhone 12?
Even if you're not a fan of Apple products, you have to admit that Siri has pioneered voice assistance and remains one of the most popular tools with its wide range of commands. 
Basic Siri Commands
Here are some of the most common Siri commands available on iPhone 12 that you can voice to communicate to Siri:  
Call [name].
Text [name]. 
FaceTime [name].
Read my messages.
Take a picture.
Take a selfie.
Turn Wifi on or off
Play [song name] on Spotify/Apple music.
After this song, play [song name]. 
Increase or decrease brightness
Mute my iPhone
Advanced Siri Commands
Whether you want to set an appointment or want to know the current price of gas, these useful commands are incredibly handy: 
What is today's date?
Create a grocery list.
Set an appointment with [name] at [time]. 
Do I have any alarms?
What is the price of gas right now?
Tell me a synonym for [word].
Translate [word] to [language].
When is the sunrise/sunset?
What's in the news currently? 
Summary
Learning to use the virtual assistant will make your life a lot easier, allowing you to enjoy your iPhone 12 to the fullest. Activate Siri as soon as you get your hands on your iPhone 12 and make sure to learn a couple of basic commands.
As always, we hope you enjoyed this article. If there are any questions, leave them in the comment section below, and we'll respond as soon as possible!