One of the essential steps that go into keeping your digital accounts secured is receiving verification texts on your iPhone. Without these texts, anyone can crack your passwords and access sensitive information in your accounts. While not receiving these texts is quite a common issue among iPhone users, it can easily be resolved. 
The issue of not receiving verification texts on your iPhone can be solved by connecting it to a stronger internet network, restarting your phone, rechecking the phone/email you provided, or turning off the Airplane mode. 
As an iPhone owner, it can get irritating if you're not receiving verification texts. Therefore, I have compiled an extensive guide to help you out and protect your data from being compromised.
What Are Verification Code Texts?
Verification code texts allow websites, applications, banks, and social media networks to double-check a user's identity. These texts are sent in the form of SMS identification, SMS-based two-factor authentication (2FA), or a one-time password (OTP).
Unfortunately, not all types of verification code texts are perfectly secure. There are certain security issues associated with SMS verification, but its simplicity and convenience often overshadow them. 
How Do Verification Code Texts Work? 
Verification code texts are simple ways of identifying yourself as a customer. The process is relatively straightforward:
Provide your phone number to an online business or company while signing up as a customer or user.
Create a username and password on the website, which will send you a verification text on your phone.
Use that verification text to prove your identity and complete the login process.
Why Isn't My iPhone Receiving Verification Texts?
When you use two-factor authentication on a website, a six or four-digit verification code is supplied through SMS.
However, in some cases, you may not receive verification code texts on your iPhone for several reasons. These include :
You might have entered an invalid phone number for receiving the text
Your cellular provider/phone could be blocking such messages
You might have the Airplane mode turned on
There could be a network issue with your iPhone.
How To Fix iPhone Not Receiving Verification Texts Error?
Fortunately, there are quick and easy ways to solve the issue of not receiving verification texts on your iPhone. I've listed some of the most common fixes below:
Network Issue
A network problem is one of the most common reasons for not receiving verification codes on your iPhone. Due to network outages or insufficient signal strength, verification codes may be postponed or missed altogether.
You can check your cellular signal strength in the top left corner of the iPhone's screen, near the carrier name. If your phone is receiving a weak signal, try moving around to see if this resolves the problem. If you're in a building or a basement, step outside in the open air so your iPhone can catch signals faster.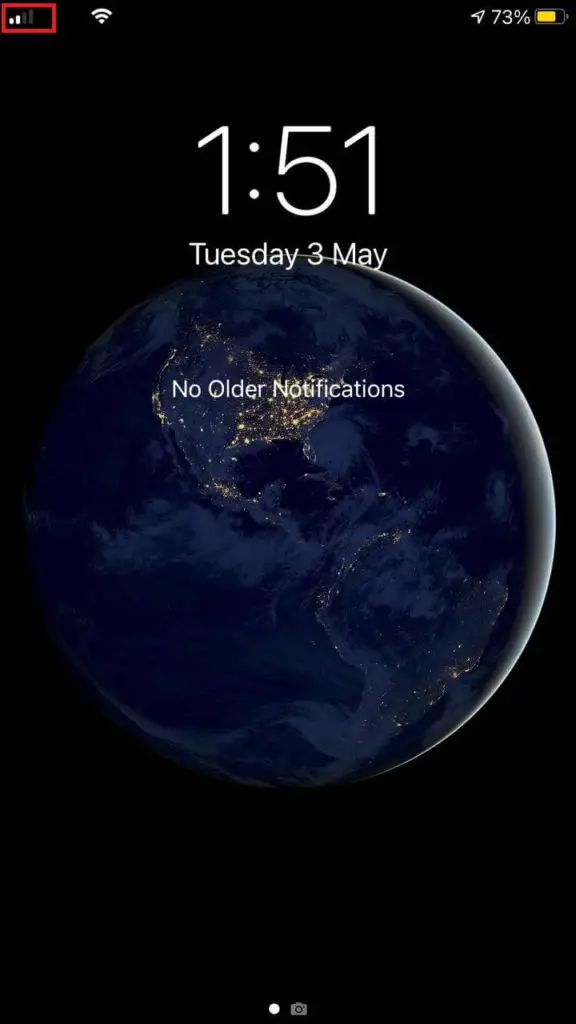 On/Off Airplane Mode
Having Airplane mode turned on disables your iPhone's ability to connect to cellular networks, which might be why you aren't receiving any verification texts on your iPhone. Therefore, you'll need to check and ensure that the mode is turned off. 
To disable the Airplane mode, follow these steps: 
Step 1: Launch the control center. If you're using iPhone 8 plus or a previous model, you need to swipe up from the bottom of the screen. If you're using a newer model, swipe down from the top-right corner of the screen. 
Step 2: Toggle the Airplane mode off. Once it is disabled, the Airplane mode icon will turn grey.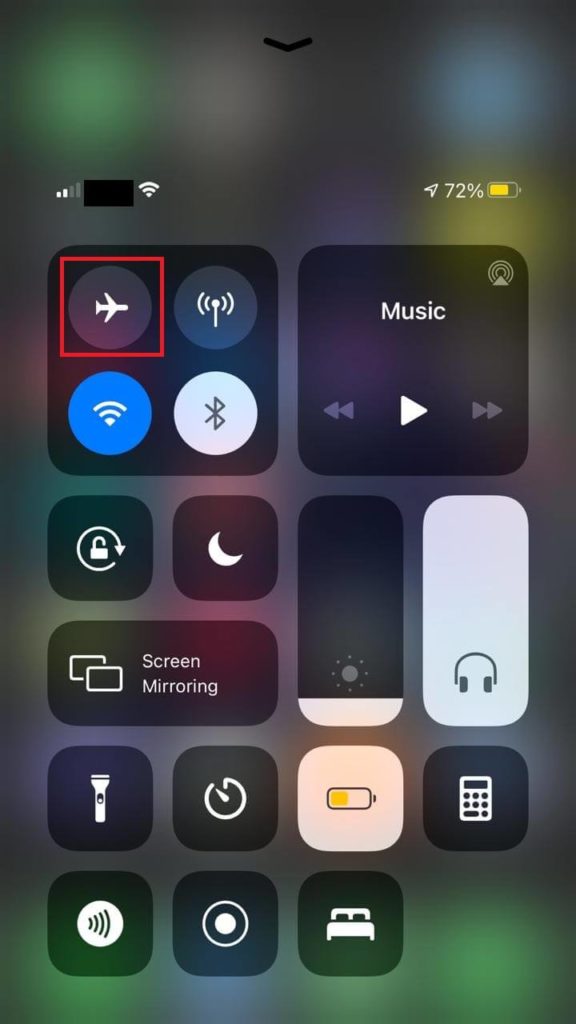 Incorrect Phone Number
Verify or double-check the phone number you provided to the website for receiving verification codes. You may have accidentally provided an incorrect phone number, resulting in the verification codes going to a stranger's cell. While rechecking your phone number, make sure you've inserted your country and area code correctly. 
Messages Blocked by Your iPhone
Another reason you aren't receiving verification texts could be because you may have unintentionally blocked the phone numbers from which you receive these verification codes. If that's the case, here's what you need to do: 
Step 1: Navigate to Settings → Messages.
Step 2: Select Phone.
Step 3: Unblock the numbers from where you get verification codes by swiping left.
Restart iPhone
Even though restarting your iPhone may seem like an oversimplified solution, it can often repair this issue with minimal effort from your end. You should give it a shot because restarting an iPhone can speed up your iPhone by eliminating unwanted processes. It will also get rid of regular glitches, which may be causing you not to receive verification code texts.
Messages Are Getting Blocked by Your Carrier
If you're not receiving verification codes, it's quite likely that your carrier has blocked such messages from getting through. If everything else on this list fails while attempting to resolve the issue, you should reach out to your cellular provider for help.
Call your carrier's customer service number or visit their website to talk with a representative and explain the issue that your iPhone is not receiving verification codes, which you require for security reasons.
In some cases, the issue may be with your SIM card, which you can resolve after your SIM card is changed.
Issues With Verification Code Texts
Although sending an authentication code to a phone may seem safe, there are some privacy and technical issues associated with it that can compromise confidential information. Here are some essential issues you ought to know about:
Privacy Issues 
When a corporation uses SMS verification, it collects extra information about the user's device, such as their contact number. Corporations then proceed to store the number in their database to prevent another user from registering through that number again. 
This creates a privacy issue since the corporation might use the user's mobile number to send marketing messages or transfer the number to other companies. 
However, most companies have an SMS privacy policy stating that the number will not be shared with other businesses or used to deliver other advertisements. If these companies do plan to use your phone number for other reasons, they will ask your permission.
Lost and Synced Devices
Verification codes received via SMS can become risky when your phone gets stolen or lost. In the hands of the wrong people, all your data is compromised, especially if your device is linked with social media accounts and financial applications. Text messages, photos, phone numbers, and other types of data could be accessed from various phones, computers, and tablets, providing a chance for bad actors to steal your information. 
Sim Swapping 
Malicious hackers have discovered ways to intercept SMS texts before they reach your iPhone. For example, they might contact a phone provider and request that a number be changed to another phone (using confidential information they have gathered on a target, such as an SSN). This allows them to view any SMS authentication codes received to that phone number and act promptly before you get a chance to secure your account.
Bottom Line
Not receiving verification texts on your iPhone is a recurring phenomenon among iPhone users. The problem mainly lies in having the Airplane mode turned on or providing an incorrect phone number on the website. In more technical circumstances, you might have accidentally blocked the number, or there might be issues with your carrier or network settings. 
However, after following the troubleshooting procedures listed above, you can quickly resolve this issue and start receiving verification texts again. As always, we hope you liked our short guide, and if we missed anything, don't hesitate to comment below!