We last checked all the steps in this guide on iPhone 8 with iOS 15.5 installed. The latest iOS version is 15.6.
With the release of iPhone 8, Apple made some changes to the way you reset iPhone 8. This change affects not only the way you hard reset iphone 8, but also changes the process for restarting the phone, as well as entering the recovery mode and DFU mode.
If you're not sure what these words mean and just want to reset your phone, no worries, the step-by-step process to factory reset (hard reset) iPhone 8 is covered right below.
When to use Factory Reset?
Factory reset for iPhone 8 is just a forced reboot that is usually used to solve problems on your iPhone like when it freezes or slows down in such a way that you cannot interact with your iPhone properly.
You should also factory reset iPhone before you sell or give it away. Just don't forget to back up your iphone 8 before that.
Simple Steps to Factory Reset iPhone 8 Quickly [iOS 15]
Go to Settings > General > Transfer or Reset iPhone. (It's at the very end of the menu).
Tap "Erase All Content and Settings".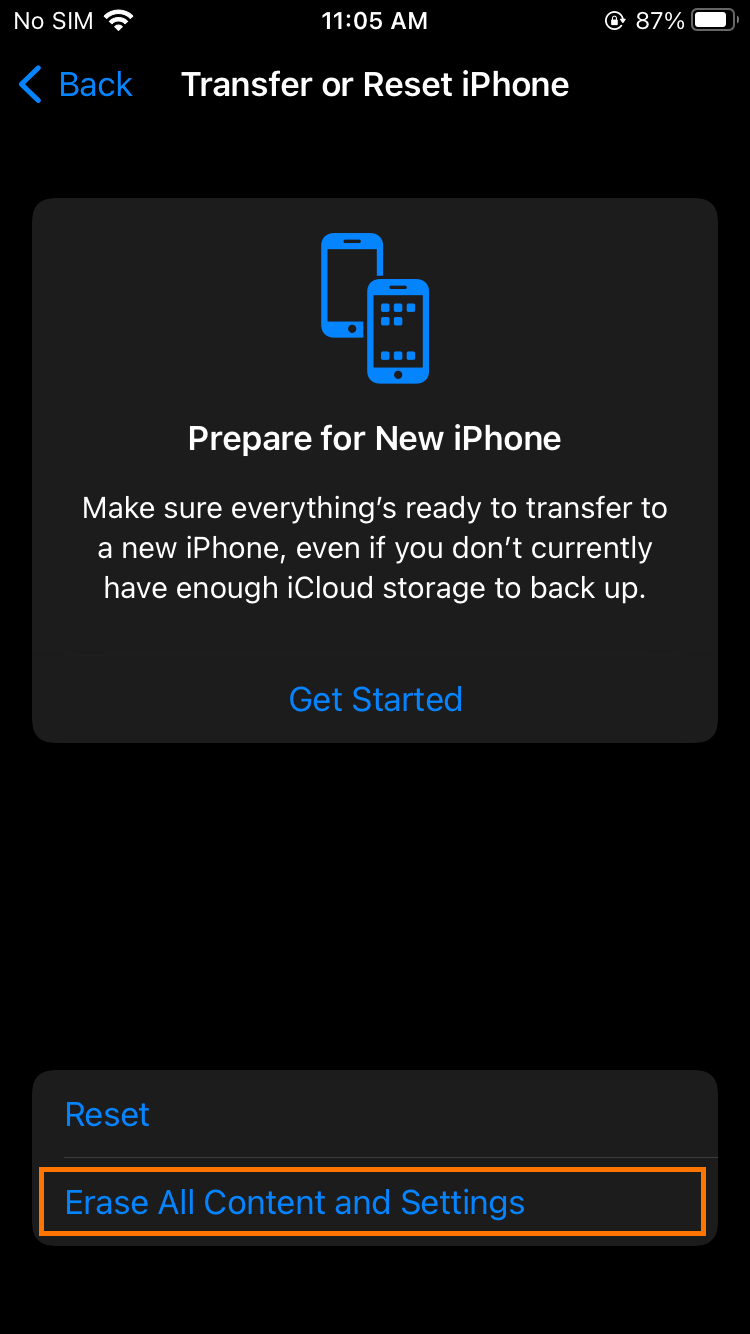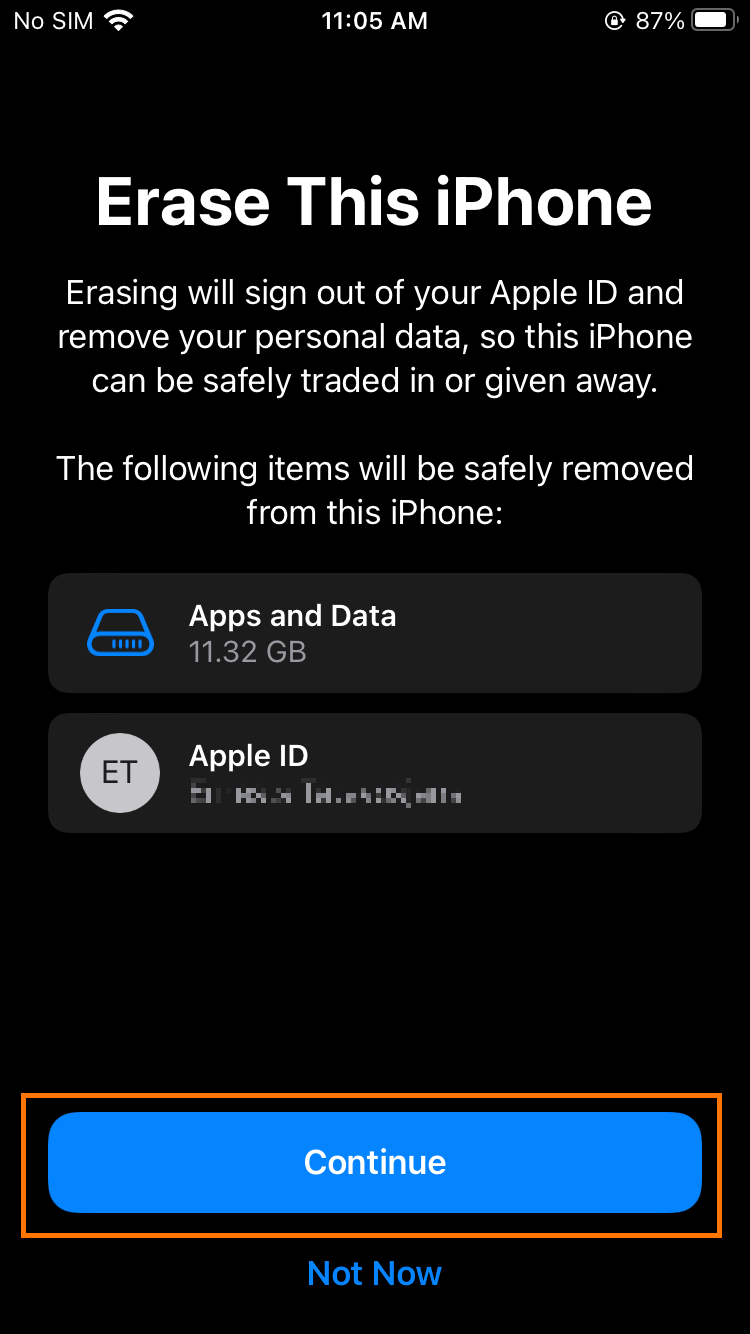 After iPhone restarts, you will have the option to set it up as new iPhone or restore it from backup.
This method works for most cases, however, there are some exceptions outlined below.
After selecting "Reset" button, you might be asked to enter your passcode. Check this guide on how to reset your passcode if you don't remember it. Or you might be asked for your Apple ID password. If you don't recall it, you'll have to go through the recovery process on Apple website.
Factory Reset iPhone 8 using your computer (Mac)
In some scenarios, you can't factory reset your iphone 8 using only the phone, for instance when you can't access the Settings on your iPhone. This method only works on macOS 10.15 or later.
Using a USB cable, connect your iPhone and computer.
Go to Finder, in sidebar select your iPhone, then click General and "Restore iPhone…"
If you never connected iPhone to this Mac before, you will be asked if you trust the device both on your iPhone and Mac. You need to click Trust on both devices.
If you completed the previous steps successfully, you will see the following screen:
How to get into recovery mode on iPhone 8
Connect your iPhone 8 to your Mac or PC with the Lightning cable to USB.
Press and release. Side by a device you reboot and hold the side button till you see the Apple logo.
Release the side buttons after you see the logo Connect to iTunes appear on iPhone screen.
Launch iTunes, and you will see a message stating "There is a problem with the iPhone which is behind or restored. " From there, you can choose to update.
How to exit recovery mode or DFU mode on iPhone 8
Due to no problem with your iPhone, you should exit recovery mode or simple DFU mode.
To exit recovery mode or DFU mode, out of recovery mode, press and key Side until the logo connected to iTunes disappears. To exit DFU mode, press and release the volume up key, press and release the button. Until you see it (If you only want to remember one method only).
Usually, the process of recovery management it is a bit complicated with the iPhone 8, but it's still relatively easy to do.
There are some ways on how to factory reset iPhone 8 back. After that, you can use your mobile phone again.